Try our Coffee Arabica with Sugar for a hot and strong cup of coffee in just 3 minutes. Made with 100% Arabica beans, this self-heating formula gives you a smooth taste and sweet flavor you'll love. Enjoy the perfect cup of coffee anytime, anywhere.
Ingredients

Water, Sugar (2.8%), Arabica Coffee Extract (1.95%), Coffee Extract (0.5%), Caramel Sugar Syrup, Thickener (Xanthan Gum), Flavour.

Dietary and Allergens Information:

May contain traces of milk
Nutritional Facts

Per 205mL Can

Energy - 125kJ/29kcal
Fat - 0 g
Of which saturates - 0 g
Carbohydrates - 6.4 g
Of which sugars - 4.5 g
Protein - 1.0 g
Salt - 0.19 g
Product Information

24 month shelf life from date of production
Store in a dry place between 5°C and 30°C
Once activated and opened, drink within 6 hours
Do not allow children to handle the can without adult supervision
Share
View full details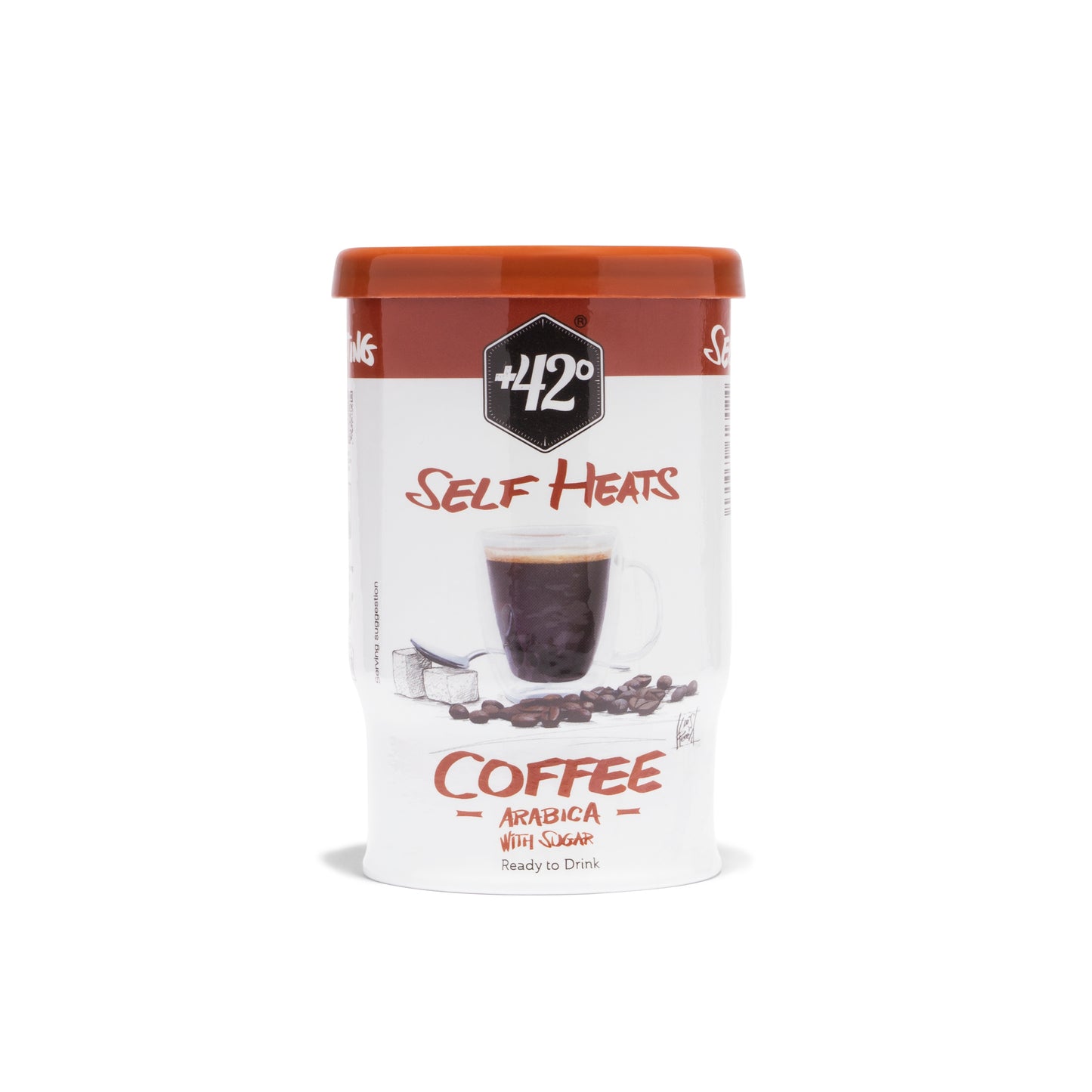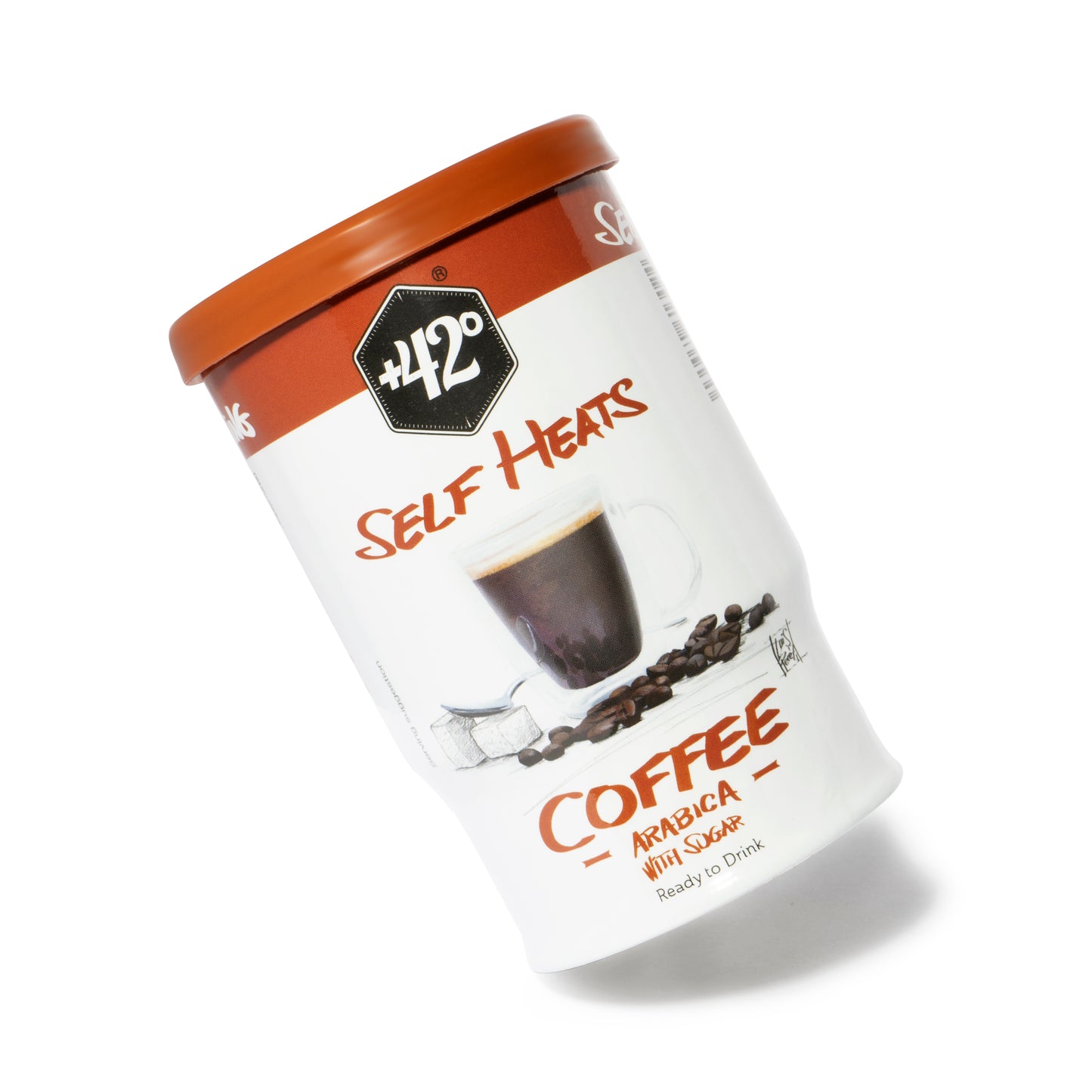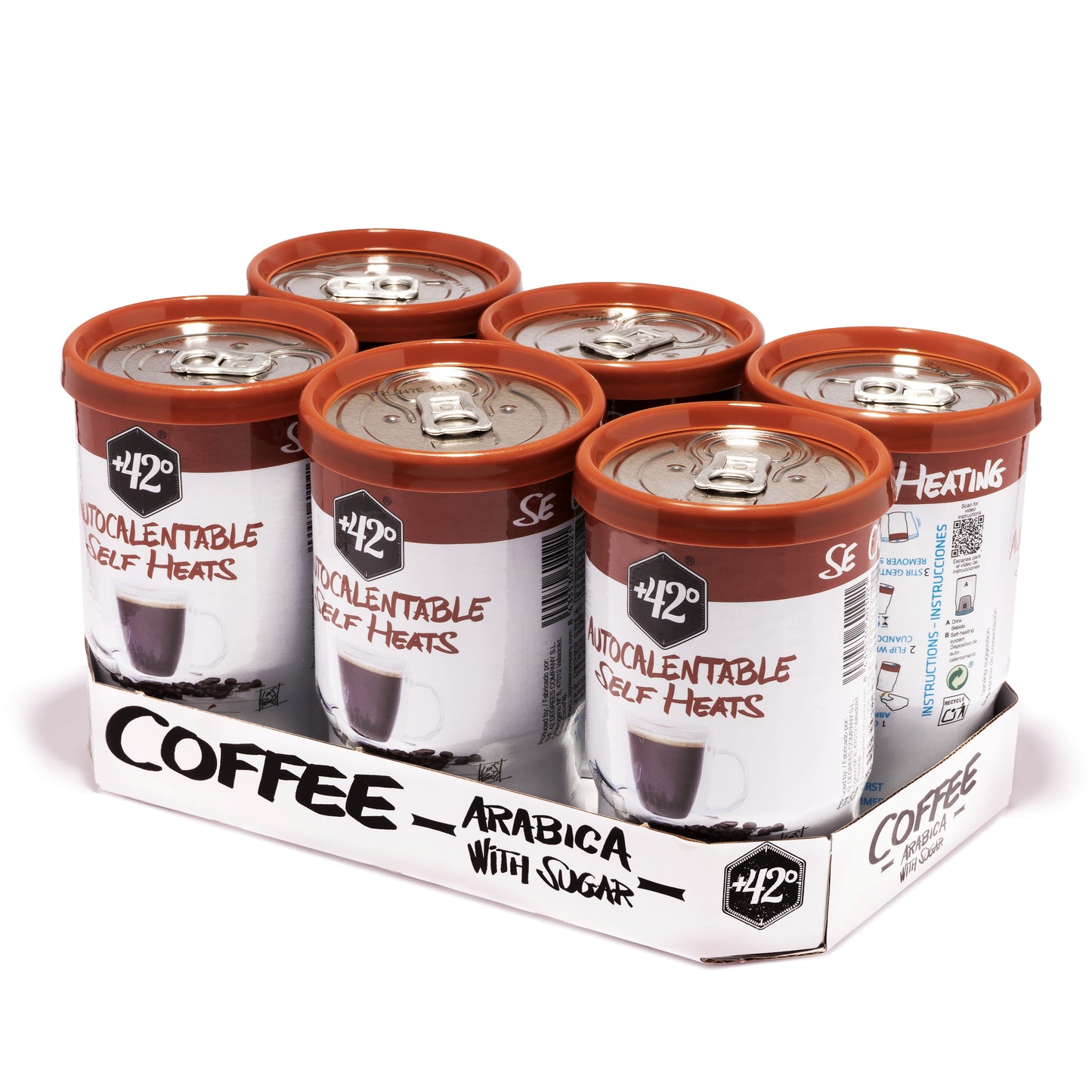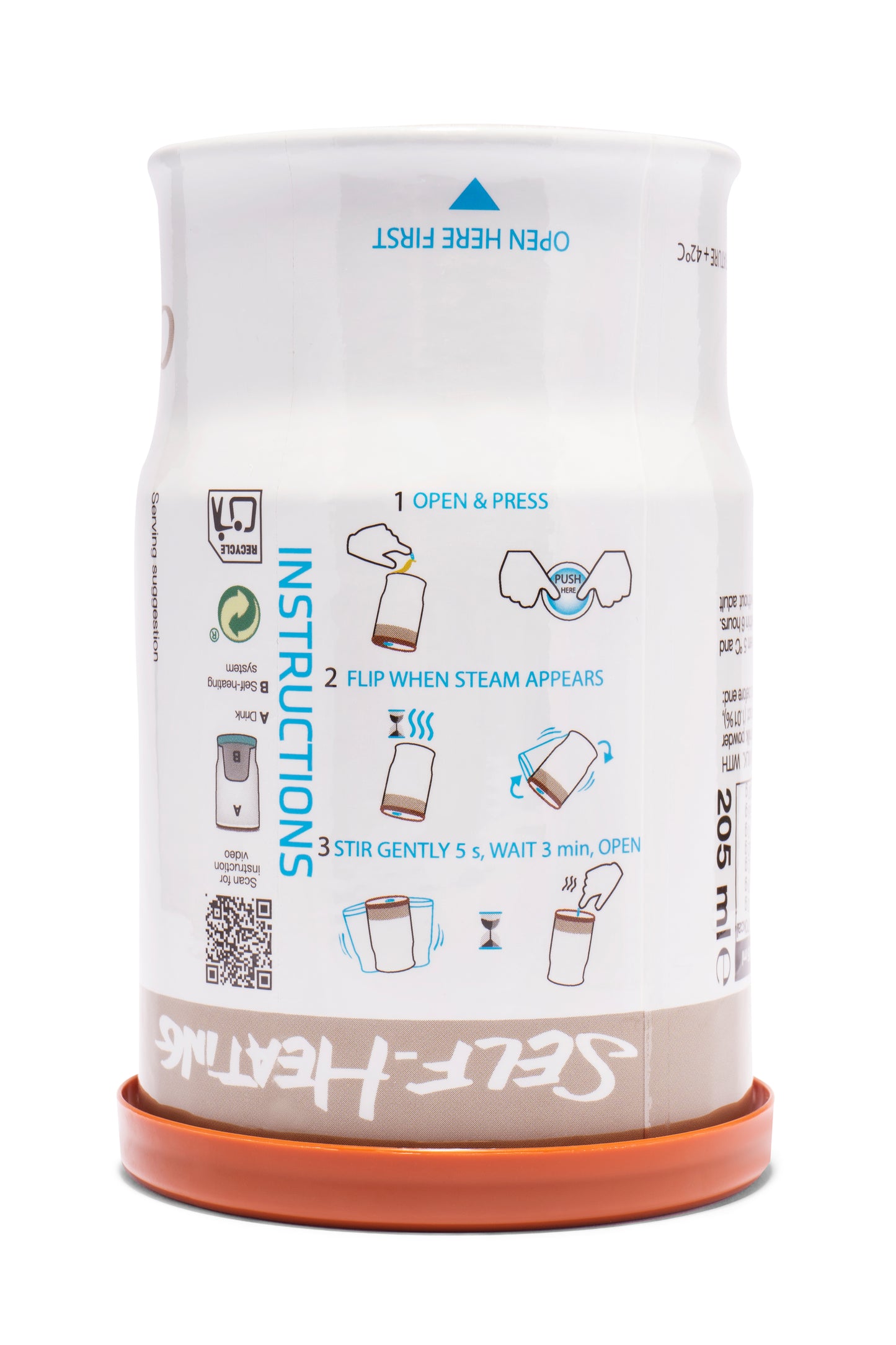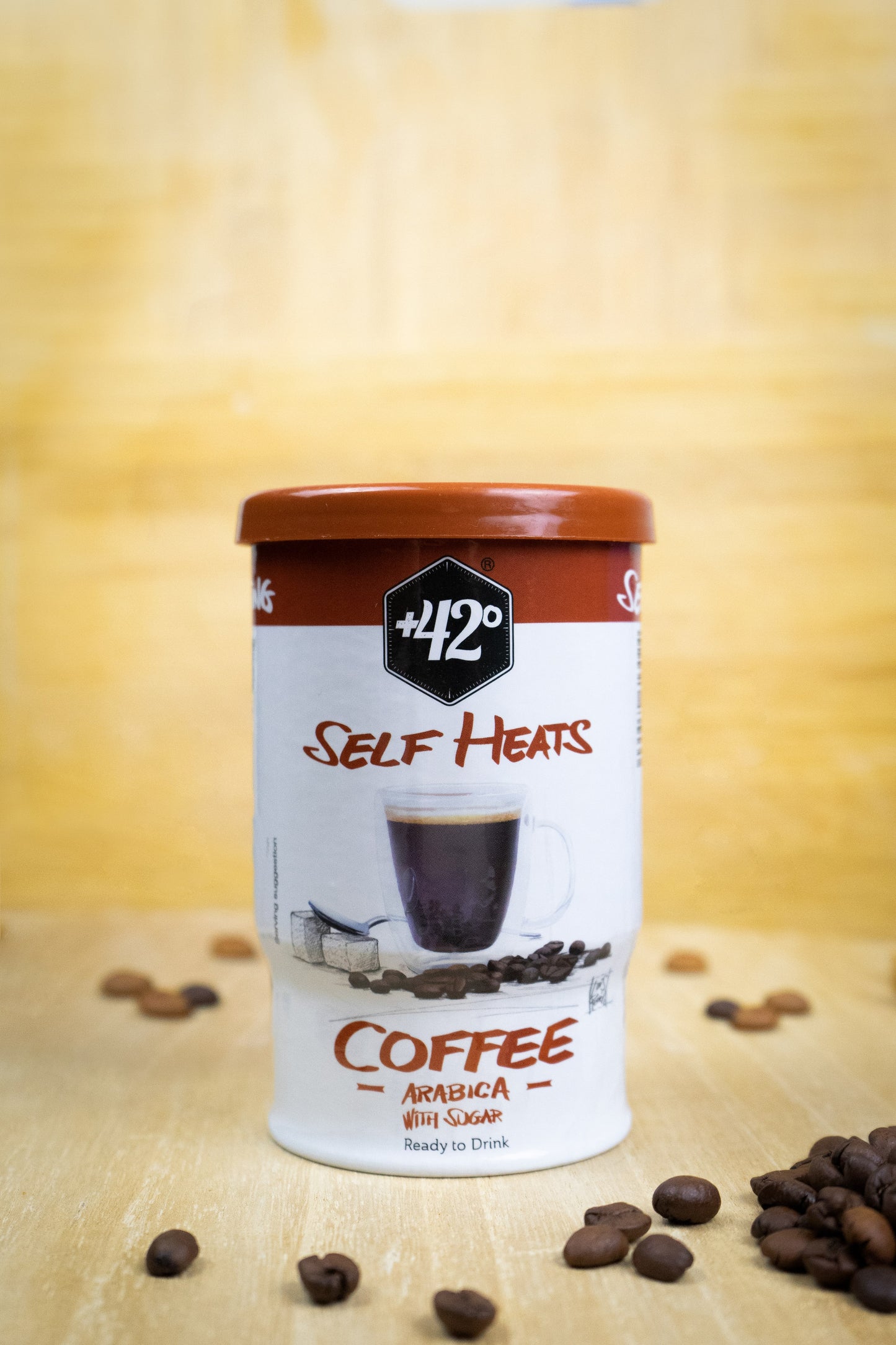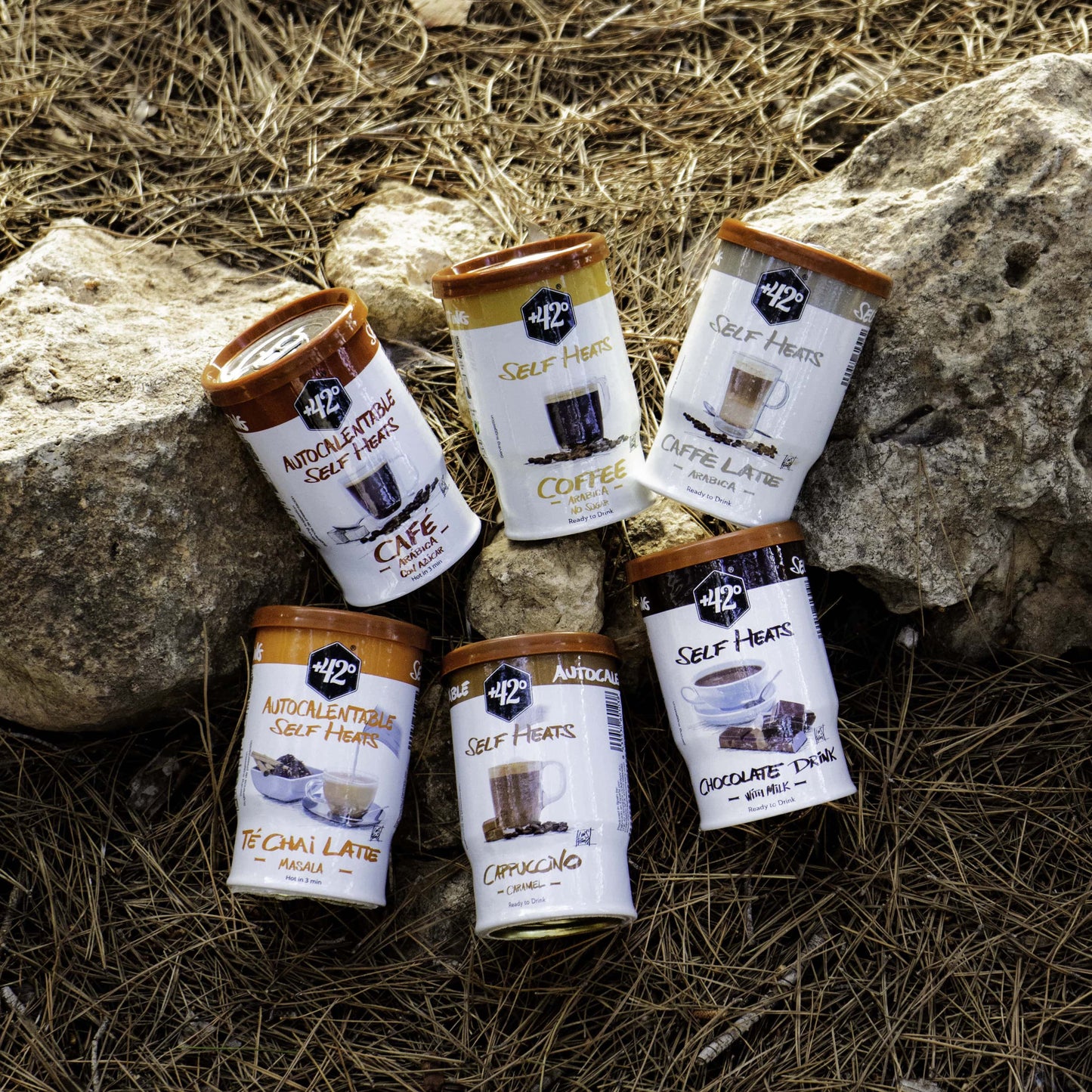 The 42 Degrees Company provides self-heating beverages and soups that can be enjoyed anywhere - even in the most remote of places.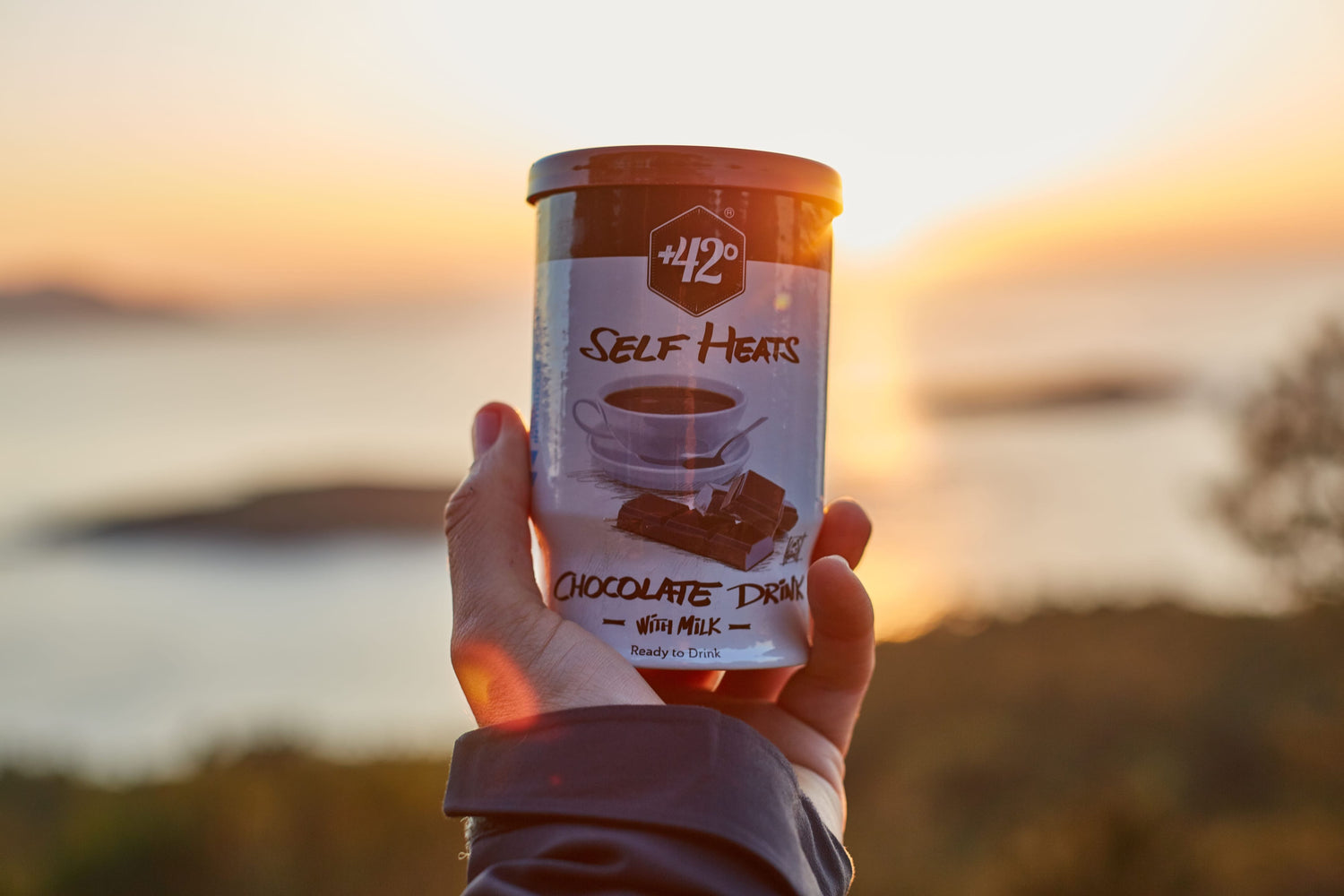 Enjoy Hot Beverages Anywhere
Our self-heating technology works without any electricity or other external sources of energy to heat up. This makes it ideal for people in need and humanitarian areas where access to electricity is limited.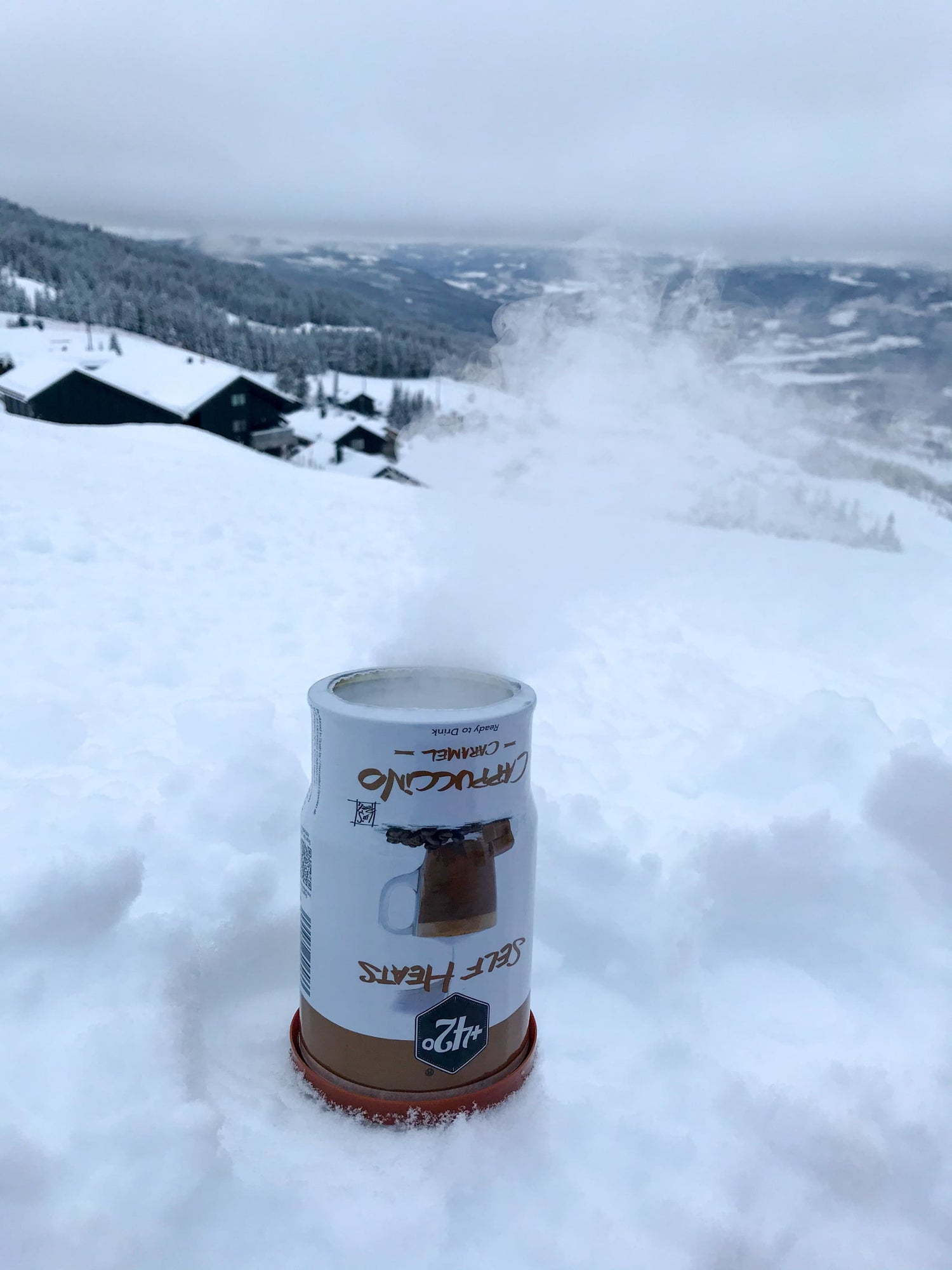 Taste the Heat
We offer a variety of flavours including coffee, hot chocolate, and soup that can be enjoyed anywhere, anytime. Our unique self-heating technology ensures that every sip is as warm and delicious as it can be.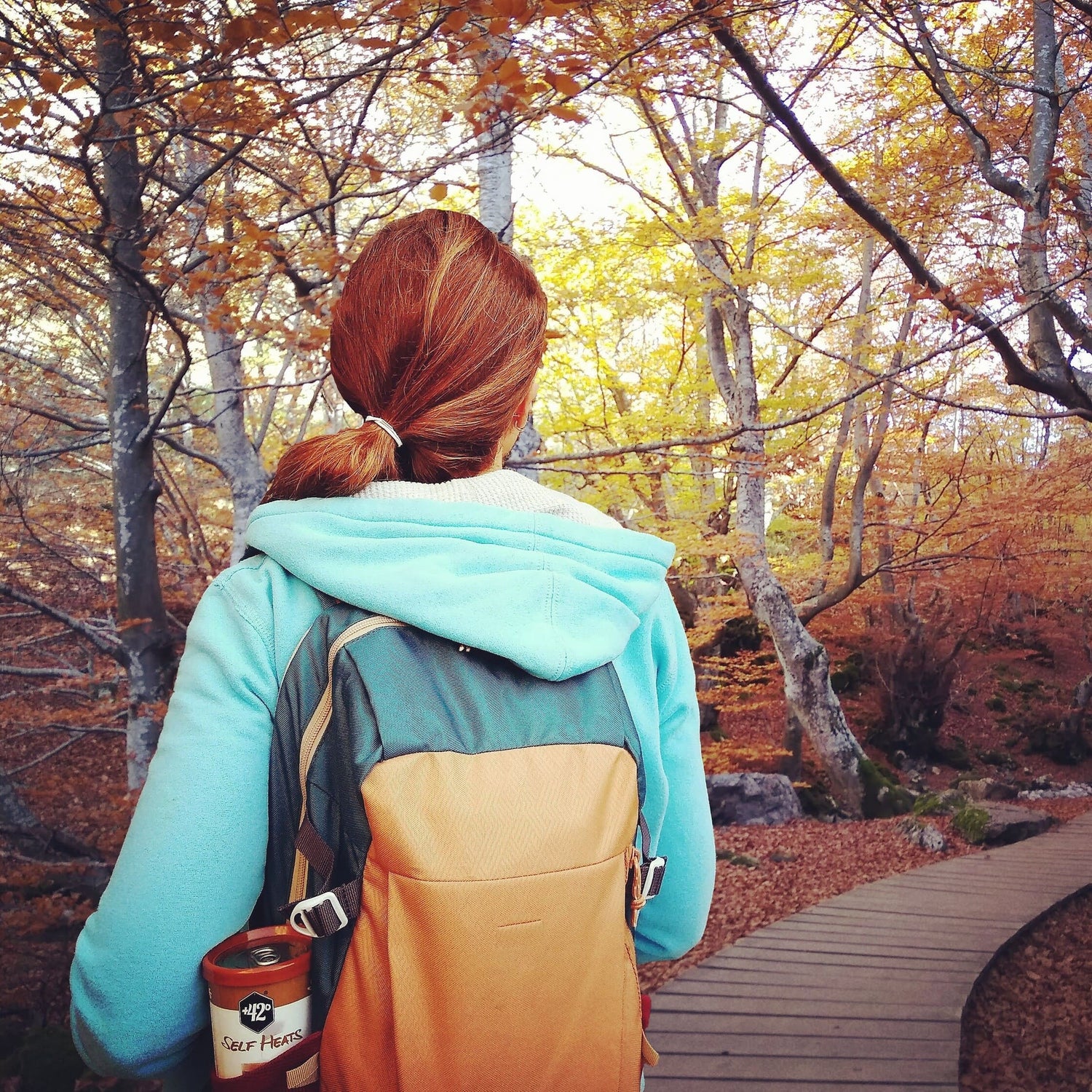 Easy to Use and Store
The 42 Degrees Company offers an easy to use and easy to store product for maximum convenience. With our revolutionary self-heating technology, they are perfect for emergency situations, hassle free and require minimal effort to use - just click and wait!
Separated areas for your product and the self heating system

Your favourite drink or soup will never come in contact with the self heating reaction and is safely isolated for you to enjoy.

Flip the can over and remove the bottom lid first

Make sure to always open the can from the bottom first to reveal the transparent capsule containing the blue water.

Firmly press down on the blue capsule until the water has vanished

Here you are breaking the aluminium membrane that separates the calcium oxide and water allowing them to react and start the heating process.

Immediately after you see steam, flip the can over

It can take between 15-30 seconds until you see the steam. Simply flip the can over to stop the steam from escaping and allowing the reaction to reach its heating potential.

Gently shake the can and let it heat up for 3 minutes

Stir the can to equally distribute the heat to your beverage or soup. It will reach its highest temperature after 3 minutes.

Open your can and enjoy your hot product

The can will stay hot for 20 minutes after you activated it so you can enjoy your favourite drinks and soups anywhere, anytime! But be cautious, it is hot!
Watch Our Full Instruction Video
Write to us about your interests in our self heating beverages so that we can help satisfy your current needs!